'The Pewen Project' aims to conserve the Pewen and its biodiversity hotspots through a process of cultural recognition and recuperation; a biocultural conservation project. It consists of socio-environmental research, artistic expression and on-the-ground conservation. 
The project was born out of several encounters between key Mapuche researches, Pewenche community leaders, artists and socio-environmental researcher Darko Lagunas, during the Valley of the Possible residency in 2019. The project departs from the ancestral Pewenche cultural ways of life, knowledge, values and cultural practices. It seeks a progressive approach to conservation that recognizes and honors the intrinsic relationships between nature (the Pewen) and humanity (the Pewenche).
From the Valley of the Possible side, the project is coordinated by Dutch-Chilean environmental sociologist

Darko Lagunas. Considering the many socio-cultural dimensions and historical colonial relationships that western society has set towards Indigenous communities, the project is in a continuous process of alignment with priorities from Pewenche communities.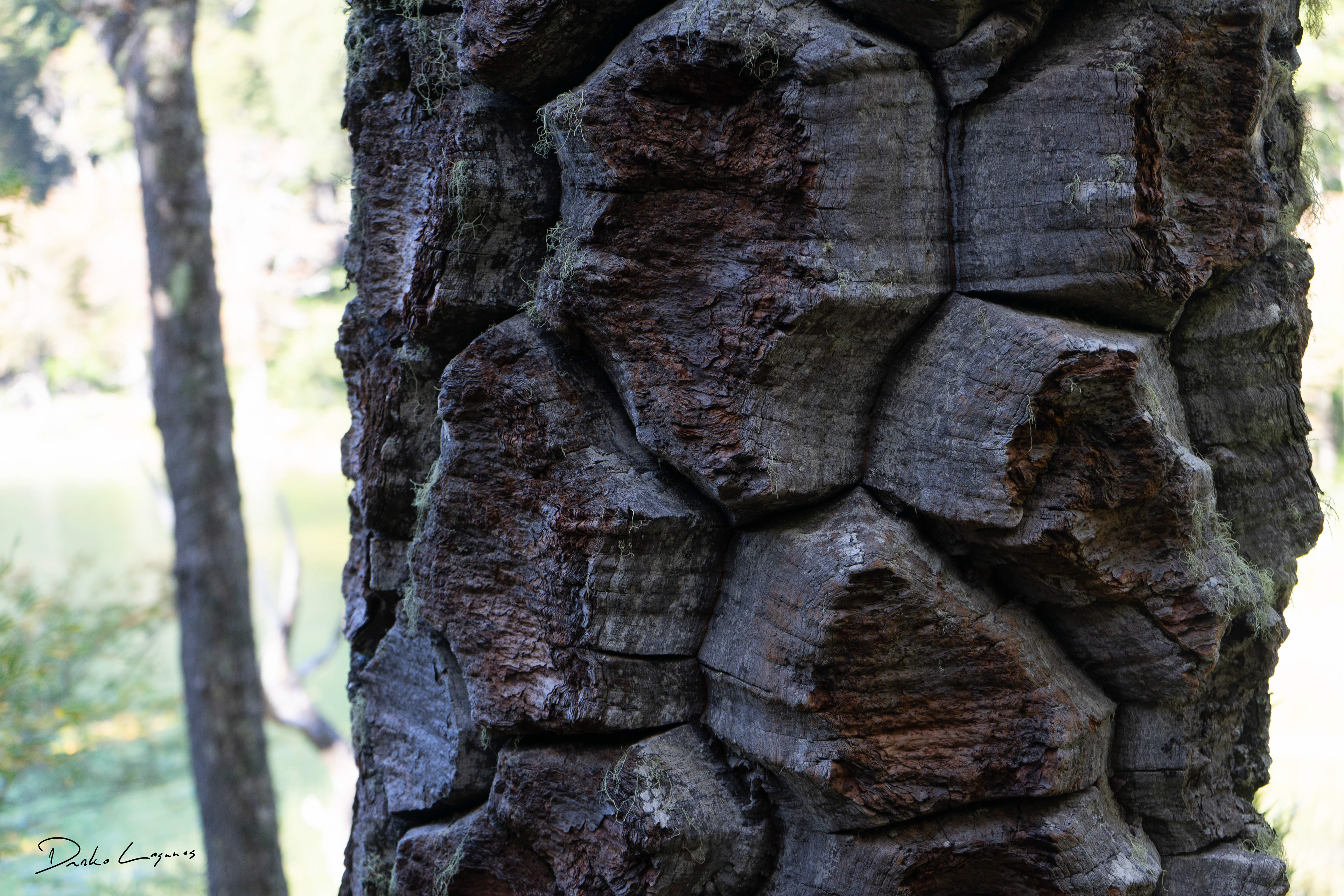 The Pewen, also known as Araucaria Araucana, is a tree descendant from Jurassic times. Under the right conditions in biodiversity hotspots these trees can grow up to 50 meters high and become approximately 1.500 years old.
In the non-human centered Indigenous culture of Pewenche people (People of the Pewen) the trees are sacred. They are the central axe of their spirituality and their main source of nutrition comes through the sustainable use of its chestnuts, the piñon.
However, from the early 19th century onwards the implementation of the Chilean State on Pewenche territory, has led to an indiscriminate exploitation of the Pewen. Together with climate change effects such as draughts, wildfires and environmental degradation, the Pewen has become an endangered species, now listed on the IUCN Red List. Pewenche people have defended the Pewen and its necessary biodiversity hotspots in different instances, from the beginning.
For the research and development of the project 'Bridging worldviews for the conservation of Araucarias', an inclusive conservation model for the ancient and sacred Araucaria Araucana tree, we have received support from the WWF INNO Fund.
Valley of the Possible is an art-science refugio in the Chilean Andes where artists, scientists and other creative thinkers and makers gather to envision alternative perspectives on the relationship with our planet.

Feel free to contact me, or Valley of the Possible by sending us a message here. Or find us on social media below.